Posted on
Posted in Black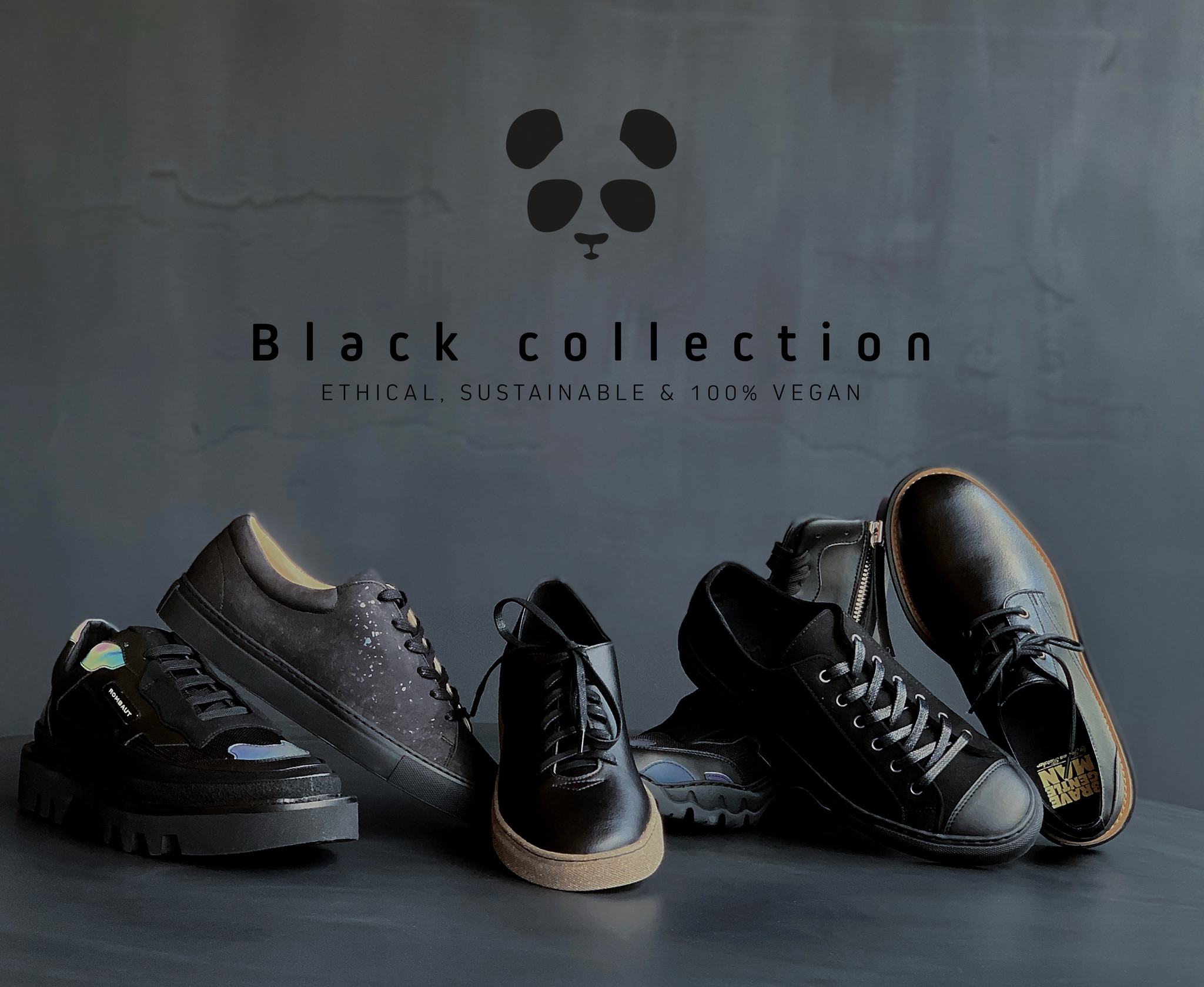 Black, sustainable, ethical and 100% vegan!
Shoes, you have them in all the colours of the rainbow.
But if you are looking for a pair of shoes that match everything, go for black!
Whether it's sneakers, dress shoes or a pair of Chelsea boots, black is always stylish, timeless and can be combined with anything. Therefore a pair of black shoes is a must-have in your wardrobe.
Wear them with jeans, chinos or a suit.
At Sneaky Panda we have made a unique selection of the most stylish, sustainable and honestly produced vegan shoes.